NOVELS
The Cassie Scot Series
Cassie Scot: ParaNormal Detective
Cassie Scot is the ungifted daughter of powerful sorcerers, born between worlds but belonging to neither. At 21, all she wants is to find a place for herself, but earning a living as a private investigator in the shadow of her family's reputation isn't easy. When she is pulled into a paranormal investigation, and tempted by a powerful and handsome sorcerer, she will have to decide where she truly belongs.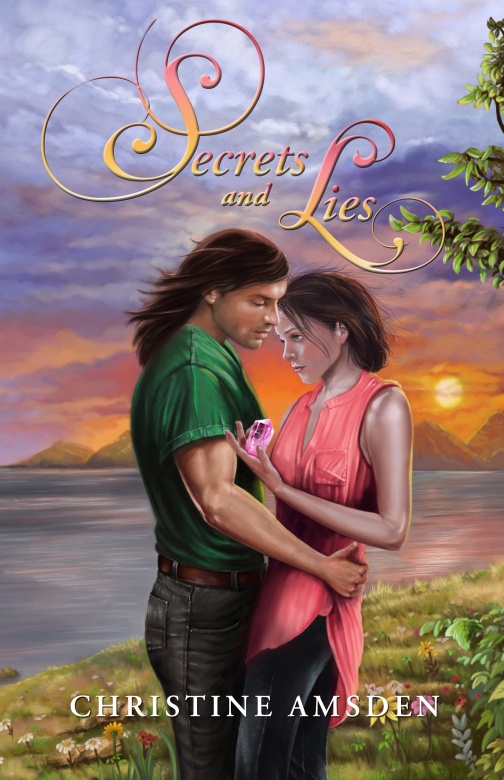 Secrets and Lies (Cassie Scot – Book 2)
Cassie Scot, still stinging from her parents' betrayal, wants out of the magical world. But it isn't letting her go. Her family is falling apart and despite everything, it looks like she may be the only one who can save them.
To complicate matters, Cassie owes Evan her life, making it difficult for her to deny him anything he really wants. And he wants her. Sparks fly when they team up to find two girls missing from summer camp, but long-buried secrets may ruin their hopes for happiness.

Beware your heart and soul…
Evan broke Cassie's heart two months ago, and she still doesn't know why. She throws herself into family, friends and her new job at the sheriff's department, but nothing helps. The only thing that finally allows her heal and move on is the love of a new man, mind mage Matthew Blair. Cassie finds him…irresistible.
Matthew may also be the only one who can help keep the non-magical residents of Eagle Rock from going crazy over the murder of a beloved pastor's wife. It looks like a sorcerer is to blame, but while Cassie tries to figure out who, others take matters into their own hands. With tensions running so hot, a single spark might set Eagle Rock ablaze.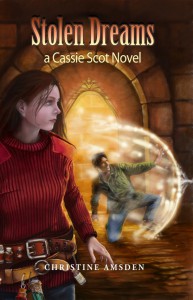 Stolen Dreams (Cassie Scot #4)
Edward Scot and Victor Blackwood have despised one another for nearly a quarter of a century, but now their simmering hatred is about to erupt.
When Cassie Scot returns home from her sojourn in Pennsylvania, she finds that her family has taken a hostage. Desperate to end the fighting before someone dies, Cassie seeks help from local seer Abigail Hastings, Evan Blackwood's grandmother. But Abigail has seen her own death, and when it comes at the hand of Cassie's father, Victor Blackwood kills Edward Scot.
But things may not be precisely as they appear.
Evan persuades Cassie to help him learn the truth, teaming them up once again in their darkest hour. New revelations about Evan and his family make it difficult for Cassie to cling to a shield of anger, but can Evan and Cassie stop a feud that has taken on a life of its own?

Madison's Song (Cassie Scot #5) 
Her voice is enchanting; his soul is black…
Madison Carter has been terrified of Scott Lee since the night he saved her from an evil sorcerer – then melted into a man-eating monster before her eyes. The werewolf is a slave to the moon, but Madison's nightmares are not.
Despite her fears, when Madison's brother, Clinton, is bitten by a werewolf, she knows there is only one man who can help. A man who frightens her all the more because even in her nightmares, he also thrills her.
Together for the first time since that terrible night, Scott and Madison drive to Clinton's home only to discover that he's vanished. Frantic now, Madison must overcome her fears and uncover hidden strengths if she hopes to save him. And she's not the only one fighting inner demons. Scott's are literal, and they have him convinced that he will never deserve the woman he loves.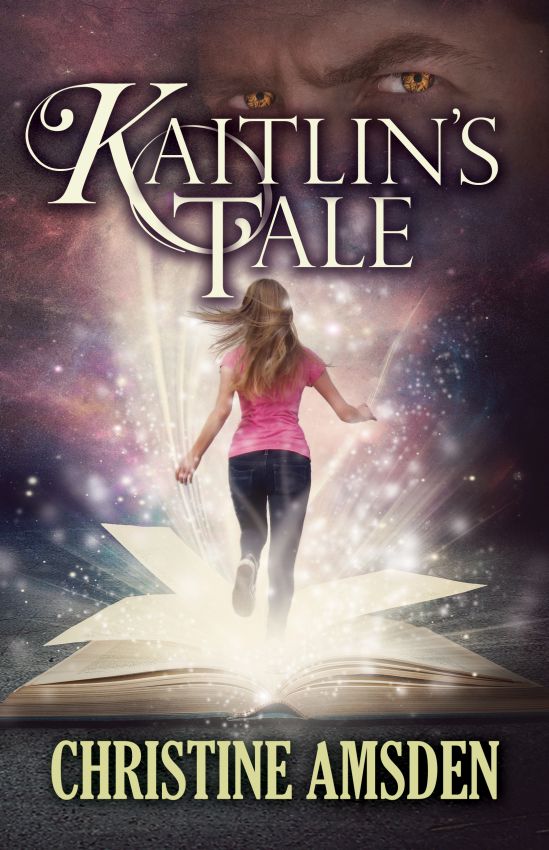 Kaitlin's Tale (Cassie Scot #6) 
Kaitlin Mayer is on the run from the father of her baby – a vampire who wants her to join him in deadly eternity. Terrified for her young son, she seeks sanctuary with the hunters guild. Yet they have their own plans for her son, and her hopes of safety are soon shattered.
When she runs into Matthew Blair, an old nemesis with an agenda of his own, she dares to hope for a new escape. But Matthew is a telepath, and Kaitlin's past is full of dark secrets she never intended to reveal.
Stand Alone Titles
In the mid-21st century, the human race stopped aging. Those who know why aren't talking, and the few who are brave enough to ask questions tend to disappear. To an elite few, The Change means long life and health, but to the ever-increasing masses, it means starvation, desperation, and violence.
Four centuries after The Change, Grace Harper, a blacklisted P.I., sets off on a mission to find the man responsible for it all and solicit his help to undo The Change — if he's still alive. To complicate matters, Grace's employer is suspected of murdering his father, and when the police learn of their connection, they give her a choice — help them find the evidence they need to convict Matthew Stanton, or die. But if they discover Grace's true mission, they won't hesitate to kill her in order to preserve their shot at immortality.
Epic Ebook Award for Science Fiction (2012)
Global Ebook Award for Science Fiction (2011)
Finalist in The  Next Generation Indie Awards (2012)
Marianne knows the future can't be changed, but sometimes even a lifetime of experience can't keep her from wanting to try. Sometimes, it's too personal. With the shadow of a killer looming over her, Marianne is running out of time to learn the truth — about herself, about her power, and about the murderer.
Eric Hoffer Award Honorable Mention Legacy Fiction 2011
INSPIRATIONAL
"My Million Words of Crap" inHow I wrote My First Novel: The Story Behind the Story
SHORT STORIES
"Signs" in Twilight Times Summer 2012
"Ninth Life" in Beyond Centauri issue 12.
"Writing the Truth" in Aoife's Kiss issue 13.
"Title Undecided" in Nocturnal Ooze February 2005. NO LONGER AVAILABLE.
"Narcolepsy" in Flash Me! issue 8. Voted #3 in reader poll. NO LONGER AVAILABLE.
Non-FICTION ARTICLES
"How to Provide Effective Feedback" in Science Fiction and Fantasy Workshop Newsletter. August, September, and October 2004. Available on my blog under Tips For Writers.
"World Building in the Real World" in Science Fiction and Fantasy Workshop Newsletter. August 2005. NO LONGER AVAILABLE.
"What's in a Name?" in Science Fiction and Fantasy Workshop Newsletter. September 2005. NO LONGER AVAILABLE.
"Cuss Words: It's All About the Truth" in T-Zero webzine October 2004.