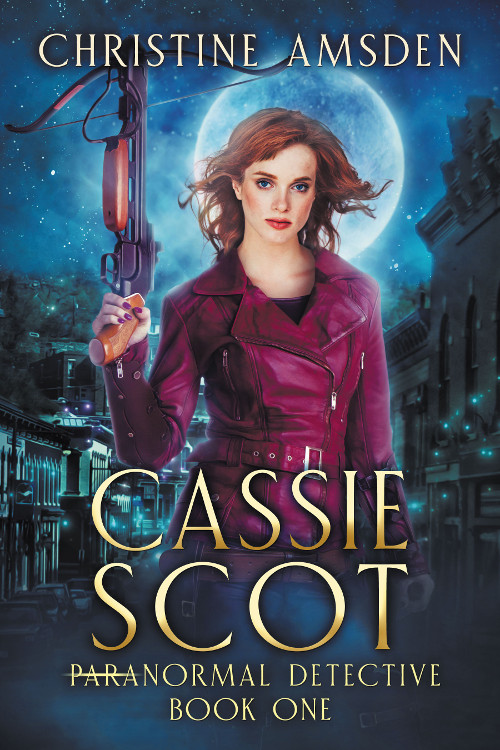 Cassie Scot: ParaNormal Detective
Cassie Scot Book 1
She was born into a world of magic, but she has none of her own…
Cassie Scot is the normal daughter of powerful sorcerers, born between worlds but belonging to neither. She strives to find a place for herself, but living in the shadow of her family's reputation isn't easy. All she wants is a nice, normal job, but her dreams of independence from magic are threatened when she stumbles upon the gruesome body of sixteen-year-old Nancy Hastings.
Now Cassie is plunged into a paranormal investigation which gets her tangled up with the victim's powerful family, the Blackwoods. Dark, dangerous, and handsome Evan Blackwood tempts Cassie deeper into a world she seeks to escape. Yet Evan – and magic itself – may not be ready to let her go.
Buy Now
Awards
2013 Global Ebook Award for Contemporary Fantasy (Silver)
The Next Generation Indie Award for Paranormal (Finalist)
From Publisher's Weekly:
"In this entertaining series opener, Amsden (The Immortality Virus) introduces readers to the eponymous Cassie, a decidedly mundane member of a magical family. …Readers will enjoy Cassie's fish-out-of-water struggles as she fights magical threats with little more than experience and bravado."

Kim Falconer, bestselling author of The Spell of Rosette, Quantum Enchantment Series, had this to say:
"When sorcerers call the shots, what's a girl without powers to do? Get ready for a ripper of a murder mystery full of romance and intrigue, where magic potions bubble, passions spark and vampires are definitely not your friend. Cassie Scot: ParaNormal Detective grabs you by the heart and won't let go until the very last page. Well written, immersive and unputdownable. This is urban fantasy at its best. More please!"
Also available in audio!