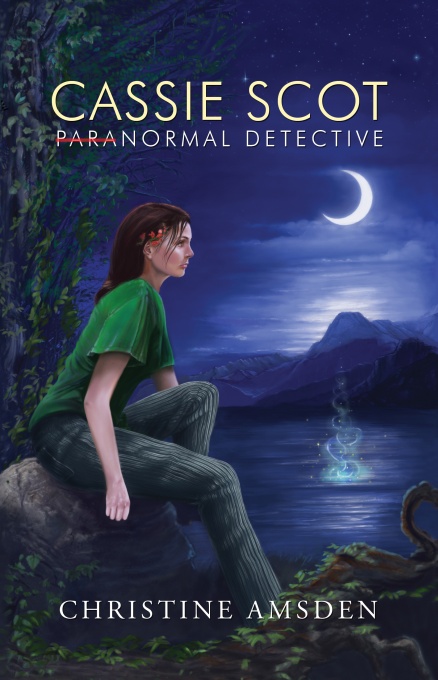 Cassie Scot: ParaNormal Detective is available for pre-order through Barnes and Noble and Amazon!
The ebook has been available for a little over a month, but now we're gearing up for the full release on May 15th, not even a week away! You can pre-order the print version of Cassie Scot through Barnes and Noble or Amazon today.
Next week, Cassie will be going on tour. Pump Up Your Book is hosting a three-month tour of my novel including reviews, interviews, guest posts, and spotlights. Plus, there's going to be a kindle fire givea

I'm also doing a release-day review tour with Innovative Online Tours. Ten reviews all on Wednesday. I hope they like it!way at the end of it all. (More details next week!)
BOOK DETAILS:
Cassie Scot is the ungifted daughter of powerful sorcerers, born between worlds but belonging to neither. At 21, all she wants is to find a place for herself, but earning a living as a private investigator in the shadow of her family's reputation isn't easy. When she is pulled into a paranormal investigation, and tempted by a powerful and handsome sorcerer, she will have to decide where she truly belongs.
Publisher: Twilight Times Books
Print ISBN: 978-1-60619-275-7
eBook ISBN: 978-1-60619-274-0
Publication Date: May 15, 2013