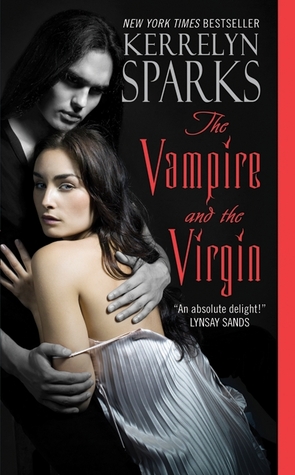 Book 8 in the Love at Stake series gives us another male vampire and female mortal with a gift — this time she's an empath and human lie detector. Apparently she's a virgin because no man has ever been completely honest to her. So of course she decides to get together with a vampire who she can't read at all. Really?!?
Okay, I had trouble suspending disbelief on this one. Partly it was because I feel like the series is stagnating. I can't tell Robby apart from any of the other vampires in previous volumes, nor Olivia from the other women. And honestly, if I were a human lie detector and empath, I don't think I'd fall for a guy in less than a week if I couldn't read him. (I mean, maybe over time this would turn out to be a relief or something, although even then … I don't know. I guess I believe in honest men. I married one, after all. Seriously, the man couldn't lie to save his life!)
I'm kind of hoping we get into more shifters soon. Or that something else happens to move the main plot along. We did meet a couple of fun new characters who might be interesting going forward.