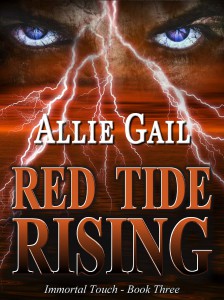 BLURB:
What good is immortality when every moment is agony?
The vampire Ash has returned from his watery grave, proving that death is merely a minor inconvenience. Picking up where he left off? That might not be as easy. Because someone else is vying for Sami's attention – the last person he ever would have expected.
Fulfilling her desire for immortality seems the surest route to winning her favor. But for Sami, this gift will come at a terrible price. One simple lie of omission is all it takes to send her spiraling into a terminal state of madness. And as the last remnants of her sanity slip away, Ash can no longer deny that her maniacal behavior is putting them all at risk. His perfect angel has become a perfect liability.
But can he find it in his heart to destroy her?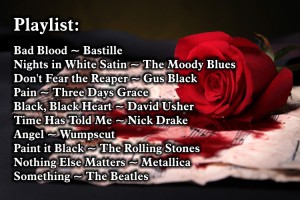 EXCERPT
"Haven't you ever been in love?" She didn't say not counting Ash, but the implication was there. His impalpable presence, even when left unmentioned, remained a tangible constant hanging in the air between them.
"I'm not sure such a thing exists."
"Ah, c'mon. In all these years, you gonna tell me you never had a solid healthy relashumship?"
Tristan snorted a laugh. "You don't even know what you're saying. Look at you, drunk off your ass trying to talk to me about relationships."
"I's just askin'."
"What would you know about a healthy relationship anyway? You seem to gravitate toward the toxic. There is nothing remotely healthy about any of the decisions I've seen you make."
"So forget relashumships, Mister Grouchy Pants. Izz all about sex then, right?"
"Apparently."
"Okaayyy…" Sami pursed her lips, trying to hide a smirk. "Then why don' you tell me 'bout the guy from Comic-Con. What'd you say his name was?"
"I don't remember."
"Oh, sure ya do."
"I don't."
"I don' belieeeeeve yoouuuu…"
"I don't caa-aaare…"
"But see, now I gotta know. Gimme the lowdown. Were you gettin' it on with the comic book guy? Did Superman put it to you?" For some reason, the whole idea struck her as screamingly funny. Clutching both hands to her stomach, she began to giggle uncontrollably. "Did he wear his cape? Wuzzee faster than a speeding bullet?"
Raising an eyebrow, Tristan shot her a derisive look.
"Wuzzee more powerful than a locomomo…locomum…" She tried to stifle the next eruption of giggles and failed. "…choo choo train?"
"You're pushing it, little miss."
"No, I really wanna know! I'm totally serial. Whassit like to get pounded in the ass by th'man of steel?"
In barely the time it took for her to blink, he rolled over on top of her, trapping her between his arms as his silvery gray eyes glittered down at her defiantly. She stared back at him in wide-eyed surprise, her urge to laugh instantly squelched. There was something decidedly wrong here. And that something was pressing against her nakedness with rock hard force.
His mouth mere inches from hers, he whispered, "Would you like for me to show you?"
"Huh?" she squeaked.
"Well, you just asked…" Never taking his eyes off hers, he moved his lean hips to grind against her slowly and rhythmically. "…what it was like to get pounded by the man of steel. I took that as a request to find out. Or did I misunderstand?"
"H-huh?" she echoed.
"It's possible that I did. But no, I don't think so." Transferring all his weight to one arm, he slid the other hand beneath her to grip her bare ass. "I think that was an open invitation. So…should I turn you over on your knees and demonstrate? Hm?"
AUTHOR Bio and Links: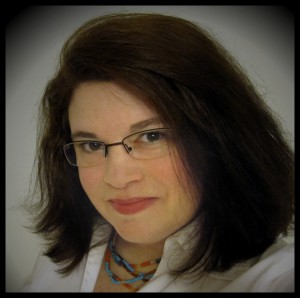 Allie fell in love with books from the moment she was issued her very first Sally, Dick and Jane reader. Born and raised in Alabama, she now resides in the sunny panhandle of Florida with her own blue-eyed Prince Charming and two fat, obnoxious cats. When she's not busy obsessing over the lexicon of her latest project, she can usually be found watching B-movie horror (the cheesier, the better!), reading or playing online computer games while indulging her unhealthy Pepsi addiction.
Stalker Links: