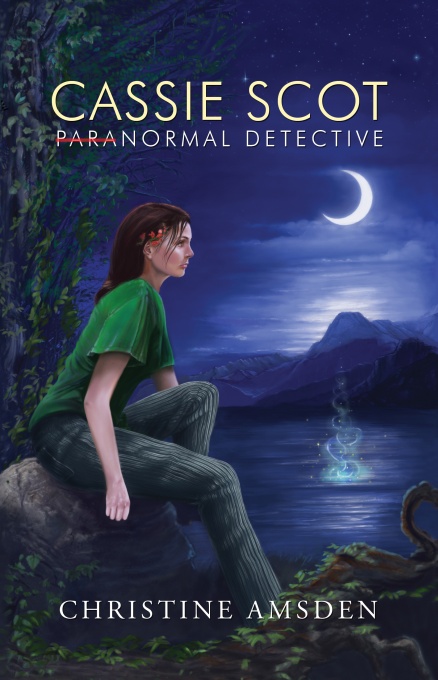 The outfit you see Cassie wearing on the cover is one I suggested to the artist. I found it on Nordstrom's website, and knew it was the sort of thing Cassie would choose to wear — stylish and colorful. (The artist changed the color to better suit the picture.)
In the book, Cassie says she dresses "in living color." She avoids black like the plague and thinks the color washes some people out.
At the risk of offending millions of black-clad Americans, I agree with her. 🙂
I used to wear black all the time (see my author photo). It's not even a terrible color on me, although I prefer brighter, bolder, and more vivid colors now. Then a few years ago, just before I started writing about Cassie, I realized I was making a mistake. I was wearing black for all the wrong reasons:
Black is flattering. Black makes you look thinner. Black is classic. Black looks good on everyone…
I was hiding behind it! That's no reason to embrace a particular style.
Personal style is just that of course — personal. But I don't think I was choosing a style so much as accepting it as my lot in life. 🙂
This new self-discovery got transferred to the character I was working on at the time, hence Cassie and color. She paints her room black. But the reason for that is more a book two revelation. 🙂