EPIC's eBook Awards™, formerly known as EPPIE, began in 2000 to recognize excellence in ePublished works. The eBook Awards are open to all electronically published works: novels, graphic novels, short stories, non-fiction, and poetry.
And in the science fiction category, the the winner is…..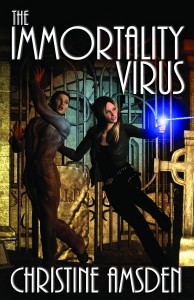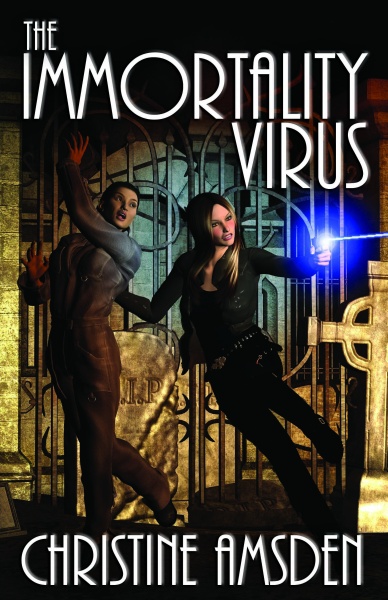 Here is the list of all the 2012 winners:
Anthology
Dame Topaz Treasures by Carrie S. Masek (sole author), Whiskey Creek Press
Childrens'
What Kind of Turtle Am I? by Donna M. Zappala, Dragonfly Publishing, Inc.
Mainstream
Love, Sam by Linda Rettstatt, Champagne Books
Action/Adventure
No One Lives Twice by Julie Moffett, Carina Press
Erotica
The First Real Thing by Cat Grant, Ellora's Cave Publishing
Fantasy
The Sevenfold Spell by Tia Nevitt, Carina Press
Historical
Tree Soldier by Janet Oakley, Createspace
Horror
Pillar's Fall by Ben Larken, LL-Publications
Mystery
The Dead Detective Agency by Peg Herring, LL-Publications
Paranormal
Healey's Cave by Aaron Paul Lazar, Twilight Times Books
Suspense/Thriller
Becoming NADIA by Cyrus Keith, Muse It Up Publishing
Science Fiction
The Immortality Virus by Christine Amsden, Twilight Times Books

Spiritual/Metaphysical
A Mother's Eyes by Karen S. Woods, Sleeping Beagle Books
Non-Fiction
The Indestructible Relationship by Kimberly Pryor, Self-published
Novella
Hearts in Darkness by Laura Kaye, The Wild Rose Press
Contemporary Romance
River Time by Rae Renzi, Carina Press
Fantasy Romance
Bound: A Faery Story by Sophie Oak, Siren Publishing, Inc.
Historical Romance
Passage to November by Phyllis DeMarco, The Wild Rose Press
Horror Romance
Endless Lust by Lexxie Couper, Ellora's Cave Publishing
Paranormal Romance
Blacque/Bleu by Belinda McBride, Loose Id, LLC
Romantic Suspense
Absolution by Kaylea Cross, The Wild Rose Press
Science Fiction Romance
Steam and Sorcery by Cindy Spencer Pape, Carina Press
Spiritual/Metaphysical Romance
Lingering Spirit by Marilyn Meredith, Oak Tree Press
Short Story
Chamber Music by Peter A. Balaskas, Uncial Press
Young Adult
Nightmare Interrupted by Linda Palmer, Sugar and Spice Press